HISTORY OF THE AIA-TOLEDO SOCIETY
(last updated 12 September 2021)
The Archaeological Institute of America (AIA) was founded in Cambridge, MA in 1879 and was subsequently chartered by an Act of Congress in 1906. Local AIA 'chapters' (also known as 'affiliated societies') were established from 1884 onward. The Toledo Society began in 1917 and shares the distinction with the Oberlin Society, which was started in the same year, of being the 26th oldest chapter out the more than 100 now existing. The Toledo Society has had three periods of activity—early (1917-1941), middle (1953-1982) and late (1995-present)—separated by brief intervals of inactivity. Throughout its history the Toledo Society has had a close association with the Toledo Museum of Art and the University of Toledo, both of which have provided many of the chapter's officers and lecture venues. The Kurt T. Luckner Lecture Fund, which now largely supports the chapter's annual lecture program, is named for Kurt T. Luckner, who at the time of his death in 1995 was Curator of Ancient Art at the Toledo Museum of Art (TMA). Since 2000 the TMA has co-sponsored and hosted nearly all the Toledo Society lectures. For more information on the Toledo Society's history, click on either the Early, Middle, or Late Period.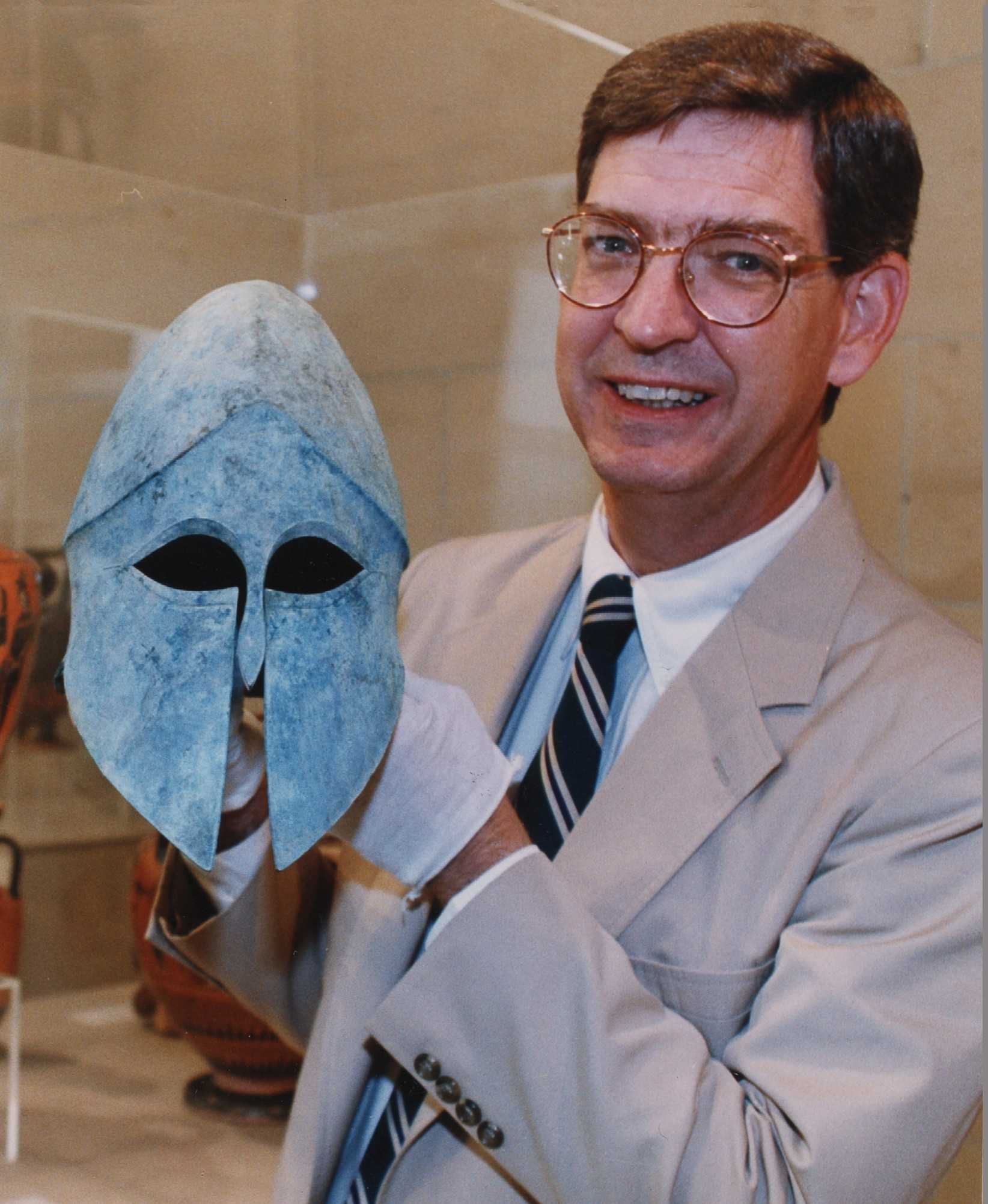 Kurt T. Luckner at the Toledo Museum of Art
The mission of the AIA-Toledo Society is to both educate and entertain the Northwest Ohio public through an annual series of free, public lectures on archaeology and ancient art given by noted scholars. It also provides special events just for the Society's members, including occasional organized trips to museum exhibitions, and an annual combined open business meeting and potluck dinner.
CURRENT OFFICERS
President
Robert Finkel, MD (2013-present)
Vice President
Robert Mittelstaedt, LtC US Army (2013-present)
Immediate-Past-President
James Harrell, PhD (2005-2007, 2013-present)
Corresponding (Membership) Secretary
Beverly Karp (2021-present)
Recording Secretary
Celinda Niggemyer (2000-present)
Treasurer
Dr. Lionel Sully (2007-present)
Lecture Program Coordinator and Website Manager
Dr. James A. Harrell (1999-present)
CURRENT TRUSTEES
-AT-LARGE
Melissa Baltus, PhD (2015-present)
Judith Finkel (1999-2000, 2002-present)
Andrea (Mall) Gardner (2021-present)

James Harrell, PhD (1997-1998, 2005-2007, 2013-present)
Richard Hebein, PhD (2017-present)
David Mittelstaedt, Maj. US Army, JD (2017-present)
Kristina Sully (2014-present)
Charles Terbille, PhD (1998-2004, 2008-present)
Thomas Zyck (2018-present)