The physical and geologic setting for the Maryland Coastal Bays.
View or download the PDF file of the most recent draft of the chapter
Dynamic Systems at the Land-Sea Interface
Click on each thumbnail figure to access the high-resolution image.
To download, right click on the enlarged image and Save Image As...
Wallops paleochannel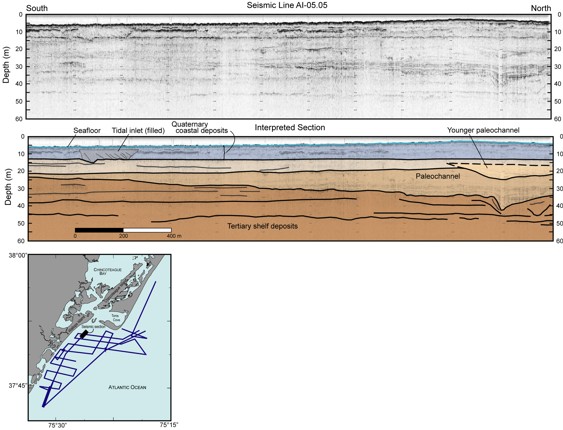 Sea level rise and Bruun's rule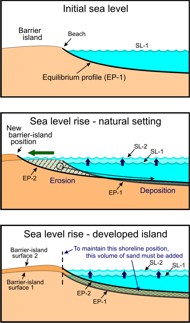 Figure aa. Mean monthly precipitation.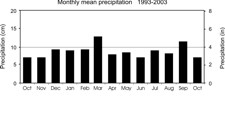 Figure a. Marine climate for the Mid-Atlantic coast.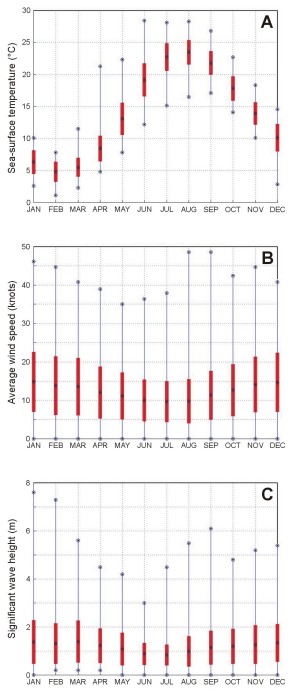 Figure b. Storm wind and tide records.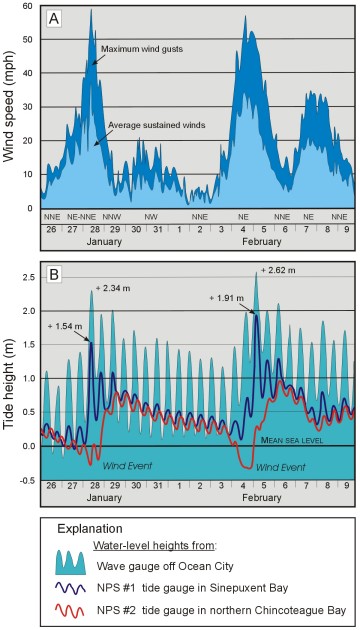 Figure c. Chincoteague Bay tidal range.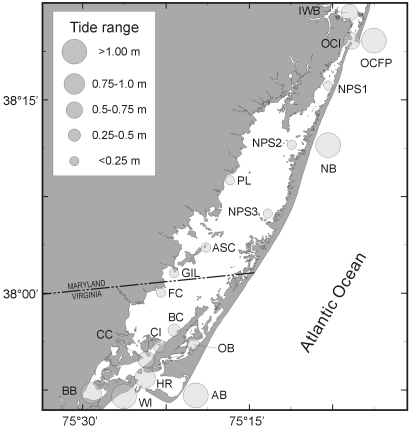 Figure d. The Wallops-Chincoteague-Pope-Green Run Island trend, an earlier, late Holocene barrier island complex.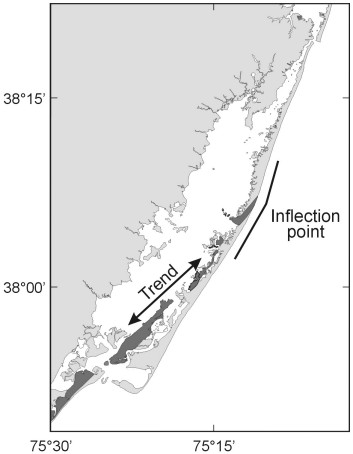 Figure e. Regional ground-water flow.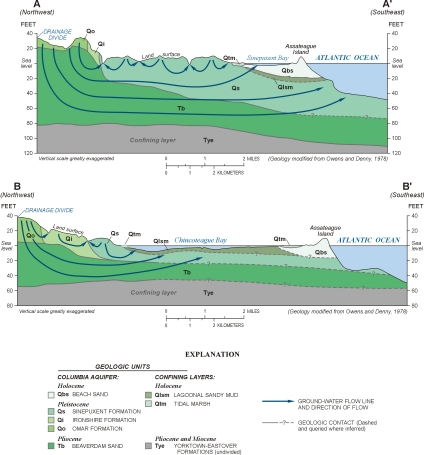 Figure f. Maryland coast, circa 1690 to present.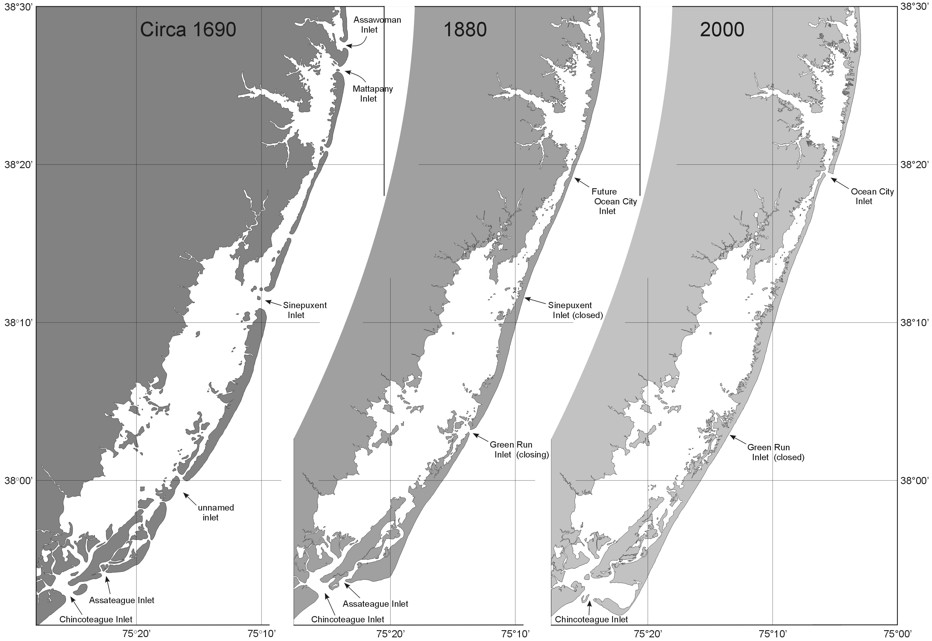 Figure g. Extensive overwash from the 1962 Ash Wednesday Storm.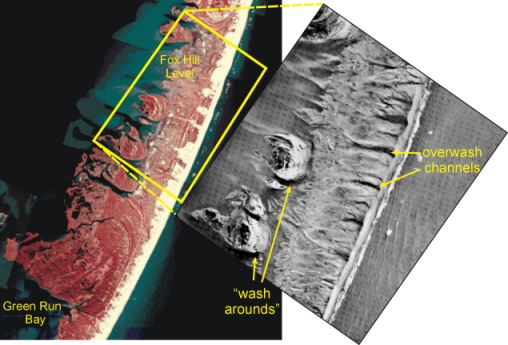 Figure h. An overwash system on Assateague Island.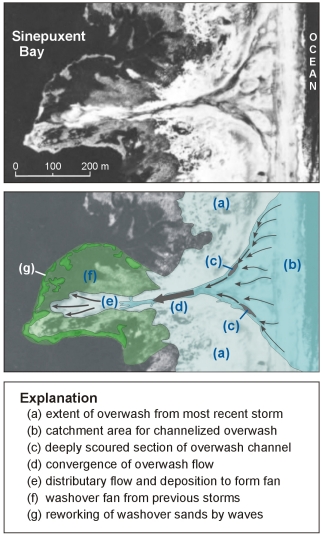 Figure i. Barrier-island geomorphology.

Figure j. Seasonal water table